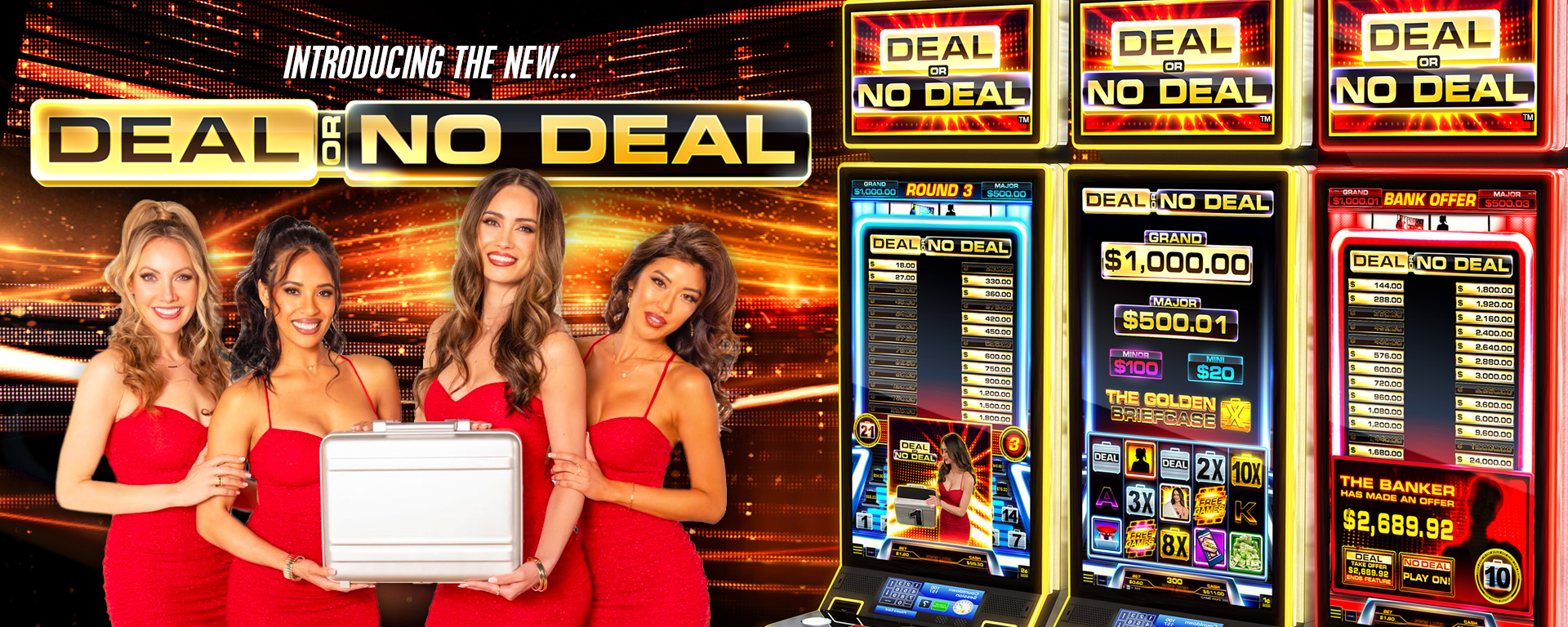 Deal or No Deal™
Step into the thrilling world of America's favorite game show with our new slot game, "Deal or No Deal"! Just like the iconic TV show, you can experience the excitement of choosing briefcases and making crucial decisions. In this exciting slot game, the Deal or No Deal Briefcase Symbol can appear on all reels, often stacking up in groups of 2 or 3, increasing your chances of hitting big wins. Outsmart the banker and walk away with massive prizes! Get ready for heart-pounding moments. Will you be the next big winner? This slot game brings the thrill of the TV show right to your Casino Floor.


Cabinet Configurations
Deal or No Deal is offered on the sleek VertX Grand cabinet. A variety of placement configurations are available including round 3-pods, 4-pods and back-to-back 4-packs, 6-packs, and 8-packs, triangular and rectangular 6-pods, and 2-pack and 3-pack wall placements. The vast majority of placement configurations meet or exceed social distancing standards. Contact your Account Representative to view all cabinet configuration options.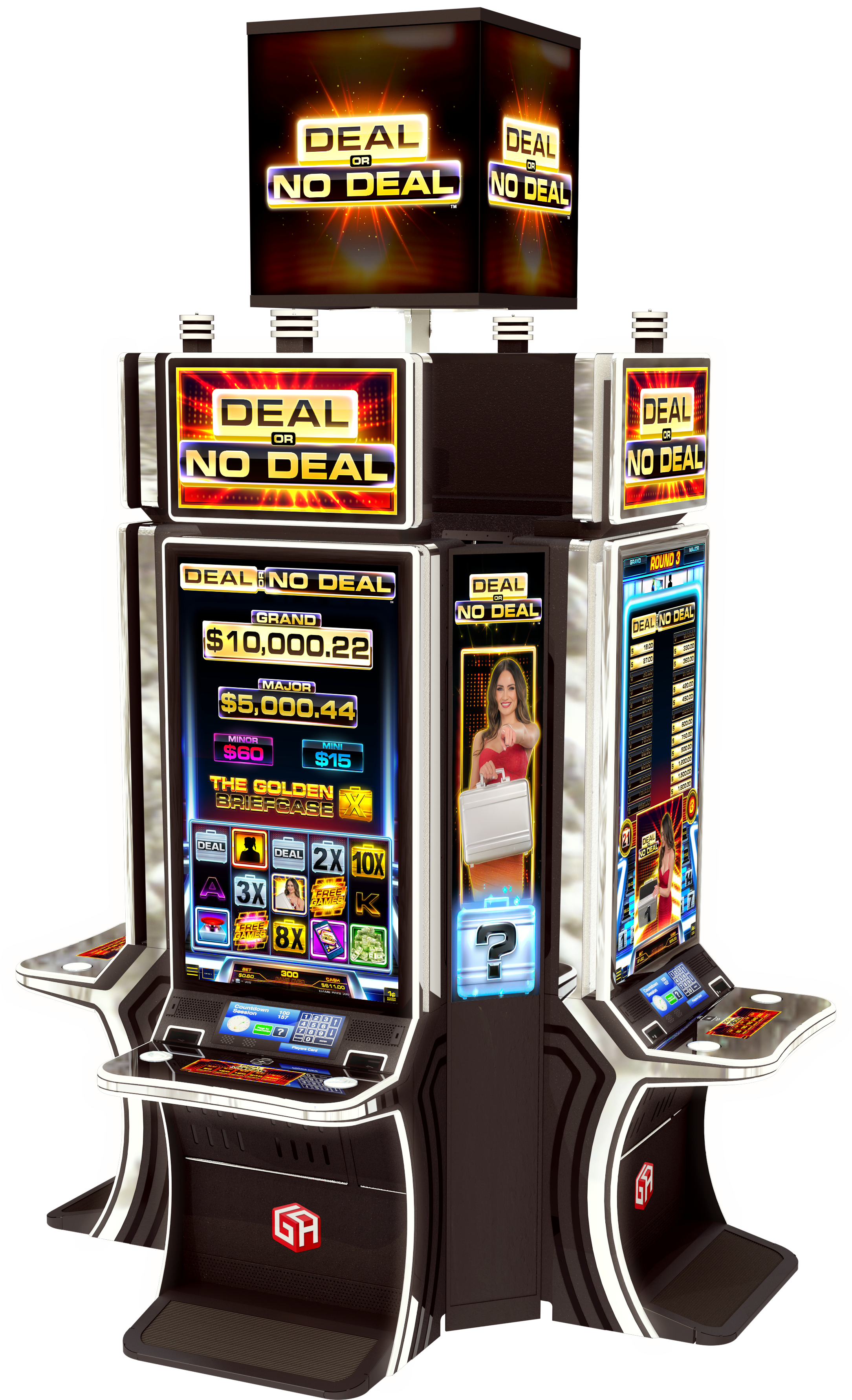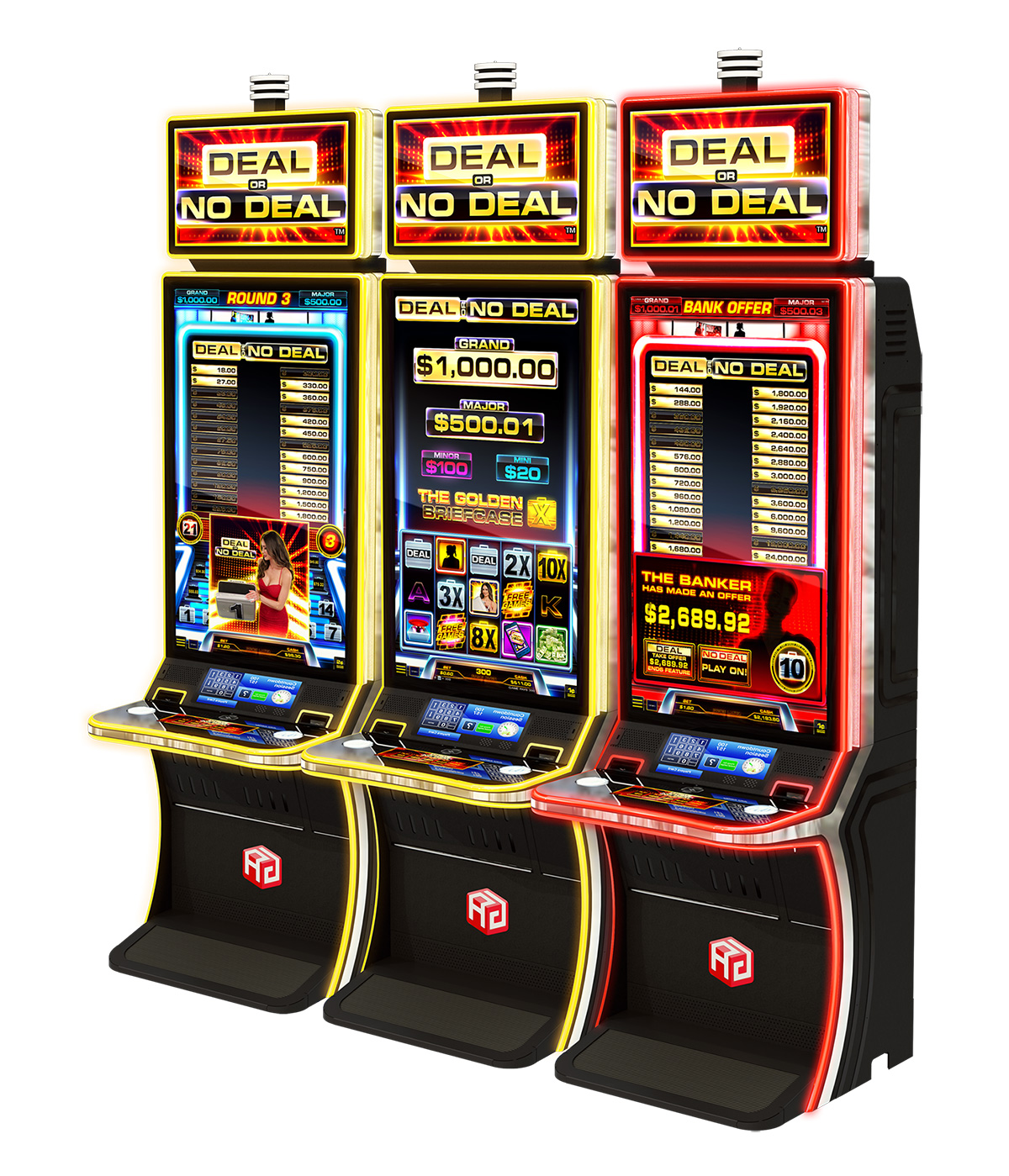 Golden Briefcase
Briefcase Breaker